Main content starts here, tab to start navigating
About Us
We are LOCALLY owned & operated by a Walla Walla native!
Slide 1 of 4
Slide 2 of 4
Slide 3 of 4
Slide 4 of 4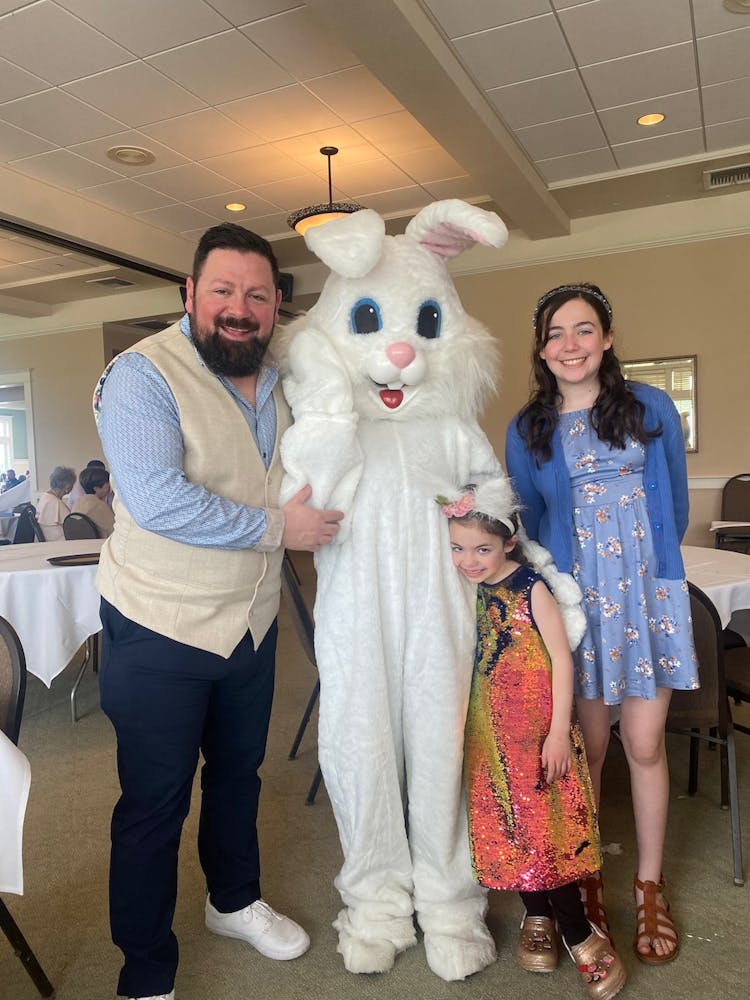 We are a local, family-run, kid-friendly restaurant specializing in designer chicken wings, craft beer, and local wine, in a modern-industrial setting.
Where did we come from?
Brendon created Wingman Birdz + Brewz in the summer of 2014, when he was deciding to open a restaurant on his own after a career of running high-volume restaurants across the country. He was living in Round Rock, Texas when the opportunity became available to move back to his hometown of Walla Walla, WA. The risk to pack up and move across the country was a big one, but it was also a life-long goal to own a restaurant, and he would be closer to family after being away for 15 years. So, he packed up a small car with the two dogs, a cat and their 4-year old daughter, Tessa!
Who are we?
Brendon's passion for restaurants began when he became a bus boy at the age of 16 at the Walla Walla Country Club. After graduating high school in 1996 he began taking classes at Walla Walla Community College while continuing to work at the Country Club. He transferred to Washington State University and later graduated from the Hotel & Restaurant Administration program in the School of Business. For the next twelve years, he worked his way up in a chain restaurant company that also took him from Southern California, to Las Vegas, to Denver, to Austin, Texas - and managed 100+ units.
Brendon moved back to Walla Walla in 2014 to be near his parents Bob & Jill Zagelow and to raise his daughters Tessa & Savannah near their grandparents his older brother, Sean Mendoza who has Down Syndrome.
"Wingman" was the name to signify the camaraderie of friends standing up for each other. "Birdz + Brewz" signifies the focus of the restaurant.
Why Wings & Beer?
Having journeyed across the country lived in various places Brendon had eaten at many trendy and happening places. When baby Tessa came along, however, it became more important to find family-oriented or "kid-friendly" dining. Brendon loves chicken wings, and every year on his birthday they would celebrate at the local "wing" restaurant. The craft beer scene was also growing and he became obsessed with IPA's, stouts, & many other craft varieties. There were no options to dine in Walla Walla that had a great tap list and that welcomed minors. It was an obvious decision from there!
What is our mission?
Having you feel at home and having fun is our number one priority. We want you to feel at home while you're here. That is why we encourage you to customize any of the dishes to make them your own.

Your adventure at Wingman Birdz + Brewz starts by choosing your flight, from wings, wraps, sandwiches, salads, burgers and ice cream sandwiches. All of our dishes are customizable - we can buffalo that! - with our wide variety of sauces and rubs created in our kitchen. Continue your flight into our full bar, complete with local brews, wines and spirits. On the tamer side we also offer root beer on tap.

We pride ourselves in serving high-quality food in a family-friendly atmosphere with an outstanding fun staff
Our Team
Our team's motto "Take One for the Team" reinforces the team work and camaraderie that helps ensure that the customer always receives exceptional service with unique experiences that are genuine and customized to the customer - if we have the ingredients, Wing It!